This peer to peer recognition program is an employee-driven program that offers EMBARK employees a way to acknowledge and express appreciation for their co-workers who make a difference in everyday work life. The goal of the peer-to-peer recognition program is increase employee engagement, enhance company culture, and foster a sense of connection to our core values.
Categories of Recognition
There are four broad categories meant to capture the variety of ways great work is done at EMBARK, and for which individuals can be recognized through this program:
Be Safe – For being alert, following rules, being proactive to ensure the safety of passengers, cow-workers and themselves.

Be There – For eagerly serving our community and each other.

Be Open – For providing innovative ideas that enhance our services

Be Kind – We care about each other, and it shows through our words and actions. 
A coworker can take time to acknowledge the good work of their peers, by completing and submitting one of the 4 cards below to recognize these efforts. We call these conscientious core value crooners, S.T.O.K. Storytellers. Each of the Storytellers will receive a S.T.O.K. Storyteller wristband. As you collect the bands, we'll have great Core Value gear for you to trade them in for.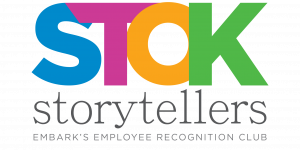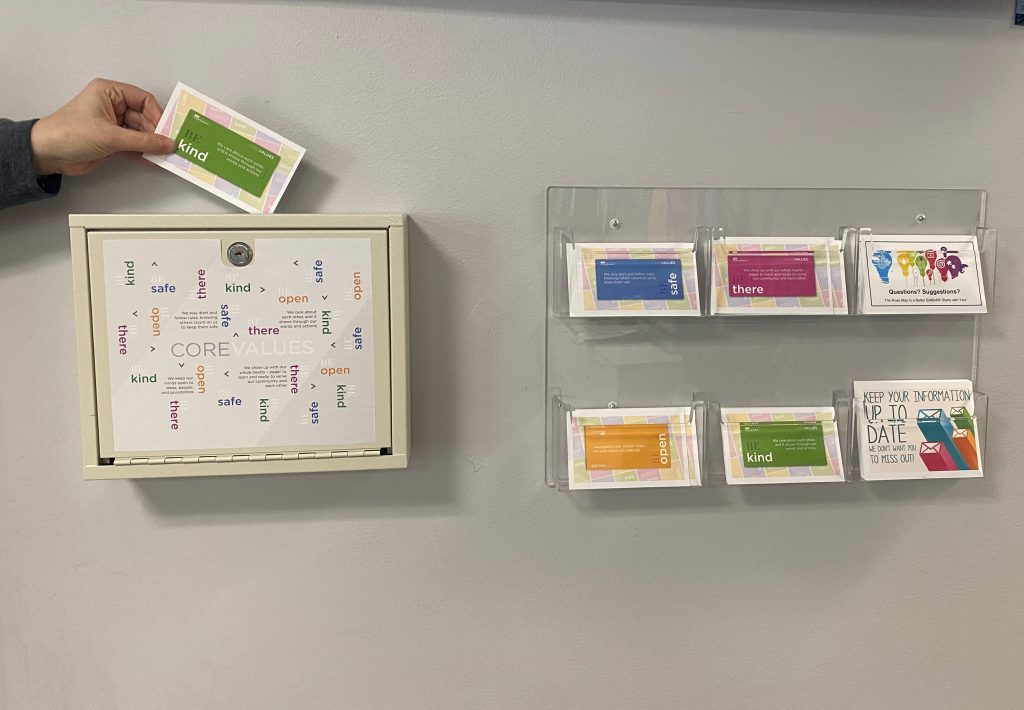 You can also fill out the card and drop it off at one of the Storyteller Boxes located in: 
HQ Lobby

Maintenance Break Room

Employee Lounge

Transit Center Break Room
Norman Break Room
Union Station (Coming Soon)
SMF (Coming Soon)
In addition, those "caught doing good" and being S.T.O.K.'d (Safe, There, Open, Kind), will receive a wrist band designating the core value they illustrated in front of their fellow colleagues.
The Core Value Ambassadors will also have the ability to collect wrist bands to trade for S.T.O.K. swag, and being nominated for future employee recognition programs currently being discussed and designed. These future programs include programs such as the Great Hall Wall of recognition, Employee of the Wuarter and spotlights in the EMBARK News Stop.