Administration – led by Assistant Director Wickenkamp includes:
Marketing & Technology, Customer & Community Relations, Planning & Service Development, Human Resources, Finance, Procurement, Payroll, Board Relations.
Operations – led by Assistant Director Rush includes:
Fixed-Route & Paratransit Bus (OKC & Norman), Ferry – OK River Cruises, Spokies Bike Share, Facility & Fleet Maintenance, Streetcar, Mobility Management, Capital Project Management
As we continue our journey, there will be more work to do to align our organization with The Road Map. Do not confuse the functional disciplines at internal divides. Organizational boundaries cannot be allowed to block our journey. Only together can we do extraordinary work.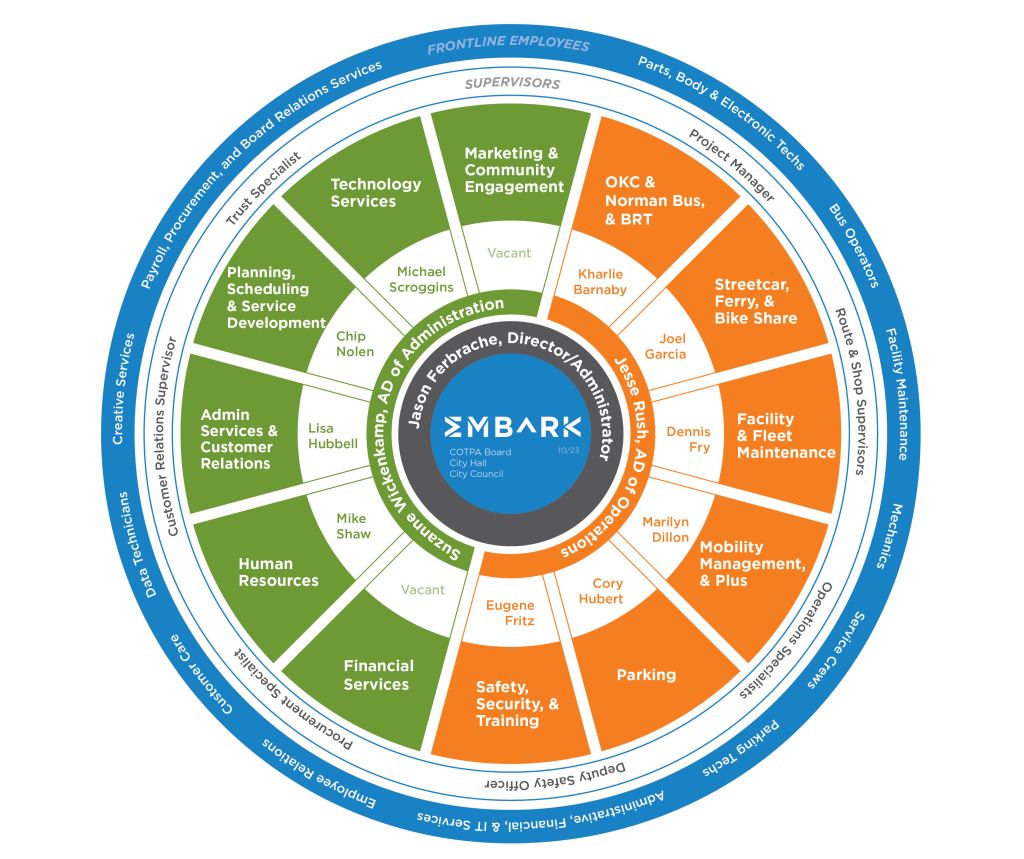 The Road Map is sponsored by the EMBARK Executive and Senior Leadership Teams referred to as Journey Planners.