All Aboard: What is The Road Map?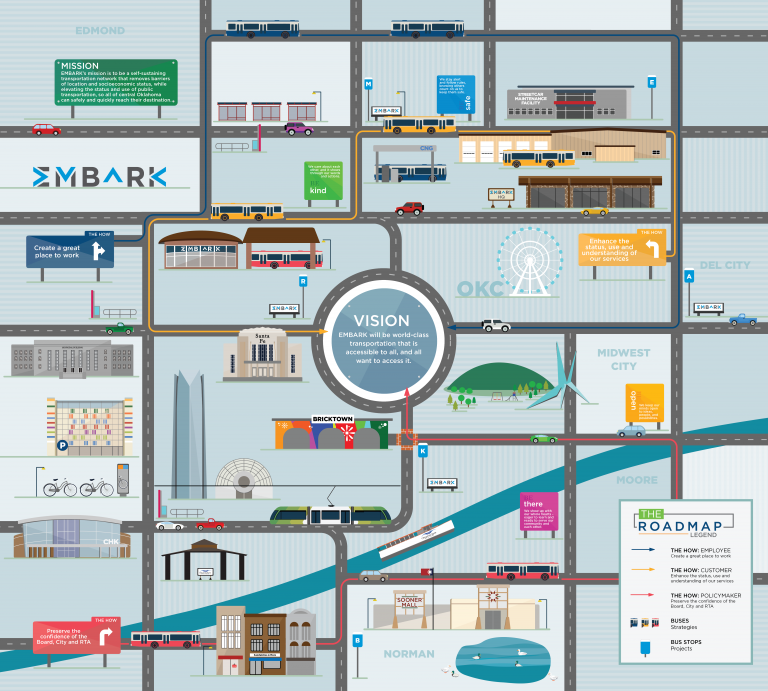 Established in November 2020, The Road Map is EMBARK's employee-driven transformation plan. Every facet of the plan is shaped around people – our employees, our customers, and our policymakers. The Road Map is a significant undertaking, a long-term and coordinated effort to expand access to opportunity throughout our communities and organization.

Phase 1 of The Road Map is driven by employees from every rank, including supervisors and front-line employees from operations, maintenance, customer relations, and administration. About 25% of our workforce will be actively serving on one of the six project teams. If you desire to be a part of a team, please let your supervisor know.